Top 7 Foundation Creams in India in my view
If you are like me you will want to use the best foundation cream, isn't it? From what I have gathered from my friends and customers I will tell you about the top 7 foundation creams in India from
Oriflame, Maybelline, Lakme, MAC, Bourjois, L'Oreal and Lakme.
Cream based foundations are in demand. Cream based foundations have a thicker concentration. It is easy to apply and it blends easily. There are different types of cream foundations such as powder, liquid, and cream based are available in the market and of many varieties.
The need for foundation creams
Dry skin immensely benefits from cream based foundations because they hydrate and also add a dewy feeling to the skin.
People who are suffering from lines and wrinkles also benefit from such a product owing to its properties of covering the imperfections better than liquid or powder based formulas.
How to Apply Foundation Cream
Tone, Moisturize and cleanse your face to make it ready for the makeup.
Take some Cream foundation on a damp makeup sponge for application.
Starting from the area near the ear and moving to the jawline apply little layers of the foundation and blend it in downwards.
Keep blending in along the jawline and the hairline for a natural look.
Use your fingers to apply pressure gently to blend.
In the end, apply some powder to keep it matte.
Best foundations creams in India
I am a Oriflame consultant at Gold Director level and I have used hundreds of Oriflame products including a variety of foundations so let we start this list with Oriflame foundation. But let me tell you that all of these 7 foundation creams are great!
#Oriflame Giordani Gold CC cream SPF 35 light
This cream contains SPF 35 light also it is a good foundation cream that gives your skin an excellent coverage. Go and try these foundation cream and then share your experience that which one you like. I hope this article helped you to understand the various foundation creams in India
Check out the review of Oriflame Giordani Gold CC cream SPF 35 light by Ritu Saha and do subscribe to her channel!
#Maybelline Dream Matte Mousse foundation
An affordable mousse foundation that gives a medium coverage. This mousse foundation is also perfect for oily skin as it can keep control of the oil secretion. It keeps you matte for 16 hours.
#Lakme 9-5 Cream based foundation effect
It is a cream compact, which requires a wet sponge when used. It thus offers results in balanced coverage.
#MAC Mineralize SPF 15 foundation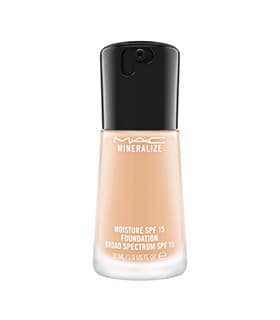 This foundation gives great coverage and comes in many shades to suit the skin care needs of Indian women.
#Bourjois Mineral Matte Mousse Foundation
An excellent choice for a mineral matte cream foundation that gives excellent coverage, and is moderately priced.
#L'Oreal Matte Morphose Mousse Foundation
This is a good cream foundation that offers excellent results without much effort.
#Lakme Absolute Matte Real skin Natural Foundation
This is an affordable product offering great coverage that lasts all day and comes in many skin tones. Also, avoid using if the skin shows allergic reactions. But otherwise, this matter foundation skin for oily skin is a perfect choice.
To Order Oriflame Products or find an Oriflame Consultant near you call us on 09820850522 or email us on jashmiw@gmail.com
Posted by +Jashmi Waghela
Hope you enjoyed this post. Some time back I also wrote about the
best shampoo for oily skin
please check it out and do share your thoughts with me in the comments below...